Step into a world of profound insights and entrepreneurial wisdom with our latest podcast episode featuring Bob Burg, a dynamic leadership and sales speaker renowned for his role in coauthoring the bestselling Go-Giver book series. Join us as we unravel the essence of the Go-Giver philosophy and dive into compelling discussions that challenge conventional notions of success and entrepreneurship.
Navigating Success Beyond Entrepreneurship: A Conversation with Bob Burg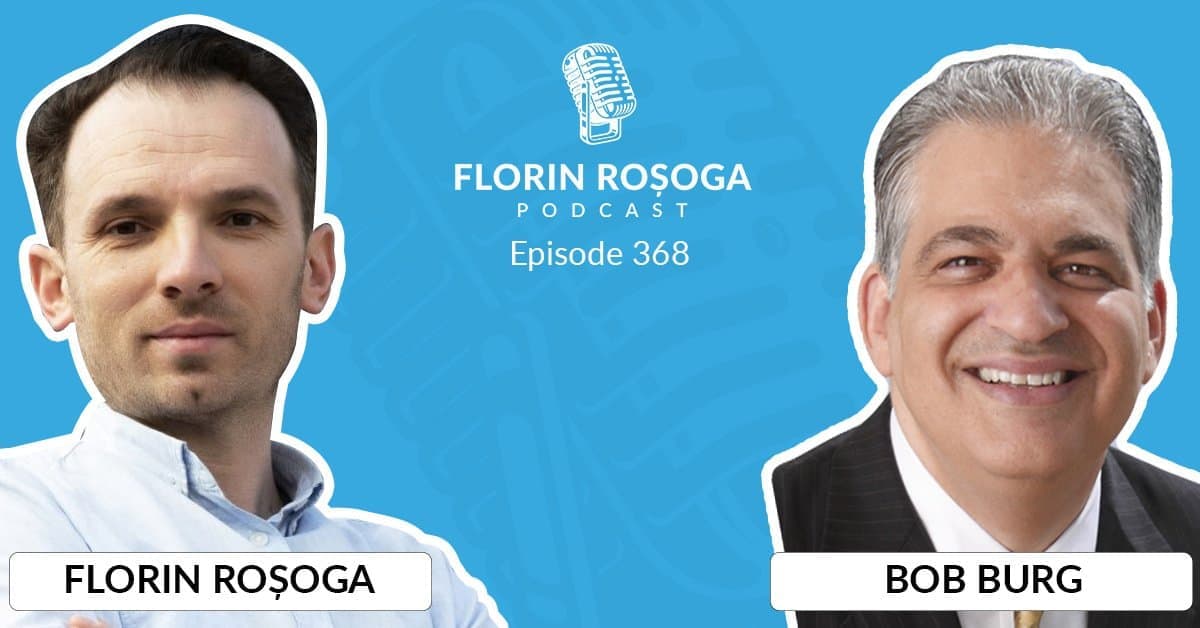 In this captivating episode, we had the privilege of conversing with Bob Burg, a seasoned author, former television personality, and top-notch salesperson. Bob's illustrious career, shared stages with prominent business personalities, leaders, coaches, and athletes, has uniquely positioned him to guide us through the transformative principles that underpin his bestselling books.
Delve into thought-provoking topics as we explore:
The Go-Giver Philosophy Unveiled: Discover the essence of what it truly means to be a "Go-Giver." In an illuminating discussion, Bob Burg elaborates on the core principles of the Go-Giver philosophy, inviting us to challenge the traditional notions of success. Prepare to gain profound insights into how embracing a giving mindset can lead to unprecedented personal effectiveness and professional achievements.
Redefining Success: Beyond Money as the First Question: Explore a revolutionary perspective on business success as Bob Burg unravels the wisdom behind the statement, "'Does it make money?' is not a bad question. It's a great question. It's just a bad first question." Through engaging anecdotes and pragmatic advice, we delve into the nuanced relationship between value creation, meaningful connections, and financial rewards.
The Go-Giver Dilemma: Balancing Generosity and Boundaries: As the name implies, the Go-Giver concept might suggest constant giving, but is there a risk of being taken advantage of? Join us as Bob delves into the art of gracefully saying "no" without compromising the spirit of giving. Uncover strategies for maintaining boundaries while embodying the principles of the Go-Giver philosophy.
The Dynamics of Giving and Receiving: Engage in a captivating dialogue on the intricate interplay between giving and receiving. Bob Burg eloquently articulates how cultivating a giving mindset creates a ripple effect, fostering meaningful relationships and abundant opportunities. Gain insights into how a genuine commitment to adding value can catalyze personal and professional growth.
Unearthing Entrepreneurial Excellence: Lessons from the Go-Giver Mindset
In a world that often glorifies individualistic pursuits, this episode offers a refreshing perspective that transcends the boundaries of entrepreneurship. Join us as we navigate the transformative concepts of the Go-Giver philosophy with Bob Burg, uncovering the transformative power of giving, relationship-building, and personal growth. Prepare to be inspired to forge a path of success rooted in authenticity, generosity, and a commitment to making a meaningful impact.
Links – Bob Burg & The Go-Giver
See also
---