Bob Burg is a leadership and sales speaker at business conferences on topics of the Go-Giver books. A former television personality and top salesperson, Bob has shared the stage with some of today's top business personalities, leaders, coaches and athletes.
Beside coauthoring the bestselling Go-Giver books with John David Mann, Bob is the author of several popular books, including Endless Referrals: Network Your Everyday Contacts Into Sales and Adversaries into Allies. His total book sales are well over a million copies.
In today's episode I talked with Bob Burg about topics such as:
What does it mean to be a Go Giver? What's a Go Giver?
A short review of The Five Laws Bob and John share in the book, laws that can help you bring personal effectiveness and professional success
One line in the book is interesting, it says "'Does it make money?' is not a bad question. It's a great question. It's just a bad first question." Many people, especially when in a start-up, may not agree with it. They might even say this is the only question that matters when it comes to business. Otherwise you're just naive. What do you mean by it?
Are there misconceptions about what being a Go-Giver is? I mean, the name itself almost implies that you give constantly. Can you be taken advantage of that way? For example, how does a Go-Giver tell people, "No. I don't want to do that."?
And what's the relationship between giving and receiving?
Let's talk about mentorship. What's the best way to find a mentor? Perhaps, most importantly, what should you NOT do when trying to find one?
Why you dont need to be an entrepreneur …to be entrepreneurial.
Links – Bob Burg & The Go-Giver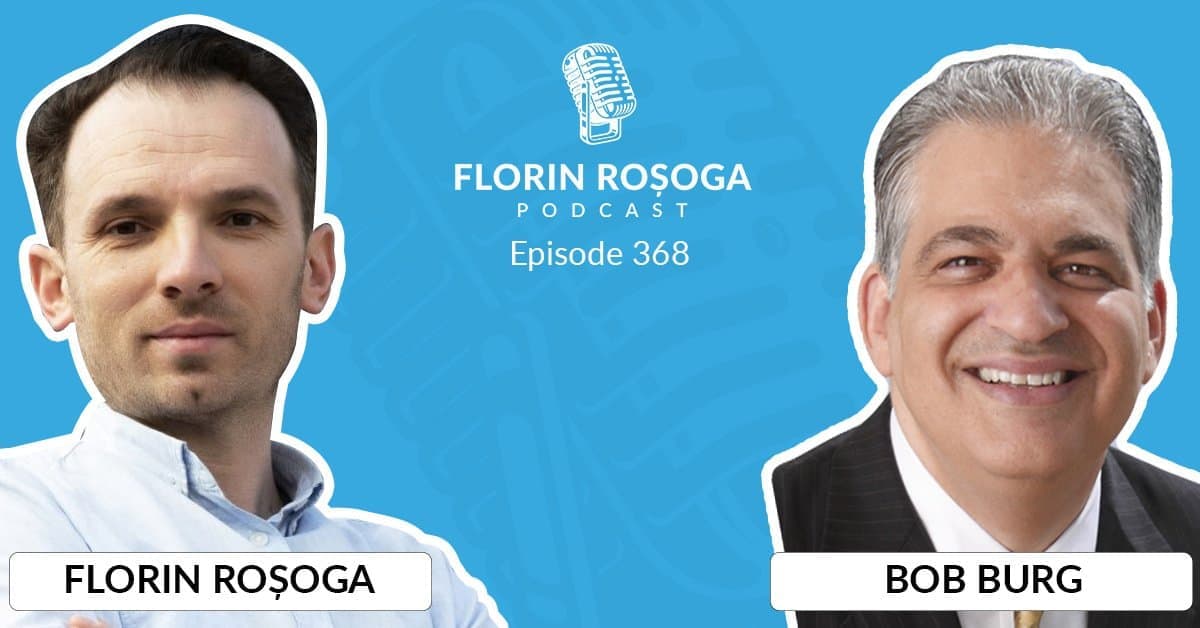 ---