Mark Sanborn is entrepreneur, author and professional speaker. He is the author of the book The Fred Factor: How Passion In Your Work and Life Can Turn the Ordinary into the Extraordinary.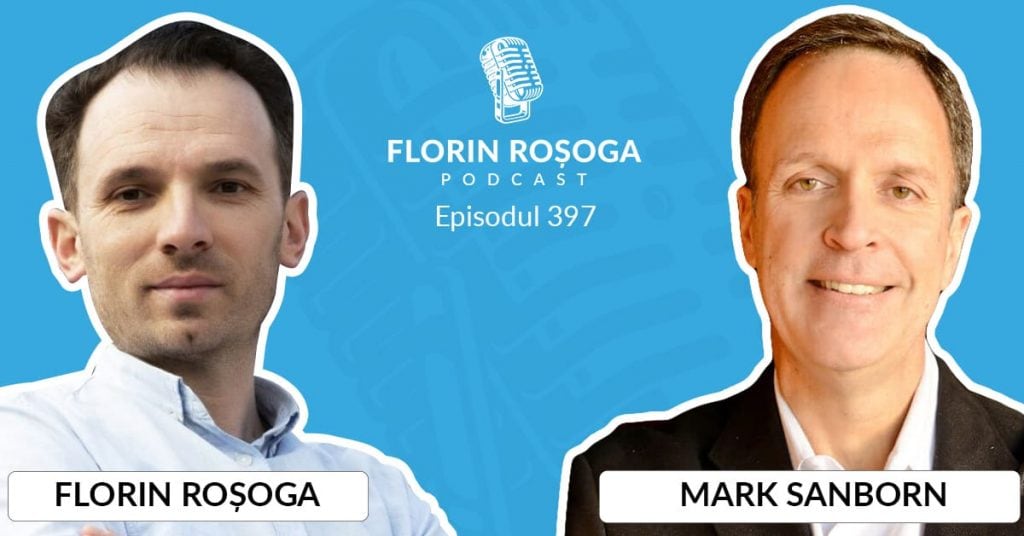 We talked about:
What is a "Fred" and how can we summarize what it means to be like Fred the mailman?
Give us a review of the 4 Principles you share in the book
What do you mean by "everyone can make a difference"? Really everyone, even a young person, just starting his/ her professional career?
What are some behaviors he/she can adopt to become a Fred?
You talk about continually creating value for others. How can we create value if we don't have a position where to influence or help many people?
One of the principles in the book is to reinvent yourself. How does a Fred start reinventing himself, both personally and in business?
Links
---
Partener podcast

Podcastul Antreprenori care Inspiră este realizat cu susținerea partenerului nostru termene.ro. Aici găsești informații oficiale despre toate firmele din România, de la date de contact până la numele asociaților, cifră de afaceri, profit, datorii și multe altele. Este de ajutor și la prospectarea pieței, atunci când cauți noi clienți, prin cele 50 de filtre pe care le poți folosi ca să restrângi eficient selecția.
Abonează-te