Andy Burton is a Canadian digital nomad living in Portugal, that helps successful professionals gain clarity through his high-performance coaching.
Andy works with professionals to help them change their career so they can become digital nomads and experience the freedom to travel the world and live wherever they choose. For people dreaming of being able to travel and live a lifestyle of location independence, he teach them how to apply strategies that help.
We talked about:
how Andy left his job, leaving 9-5, starting a new career as a coach and moving in another country
what is actually a digital nomad?
what were some of the most challenging moments and how did he got over them
what are the good parts and the not so good ones of living as a digital nomad?
what are some of the things keeping people in a job they don't actually like and not giving themselfes permission to test a different lifestyle as digital nomads
some of the first steps people can do to change their lifestyle and embrace a digital nomad path
how do someone can make the change? Do you just jump or it's better to evolve more gradually, step by step?
some of the most common mistakes and challenges people face on this path
some of the most reasons people fail to make the change toward becoming a digital nomad
Andy's coaching programs for aspiring digital nomads and how can he help people wanting to change their lifestyle and become a digital nomad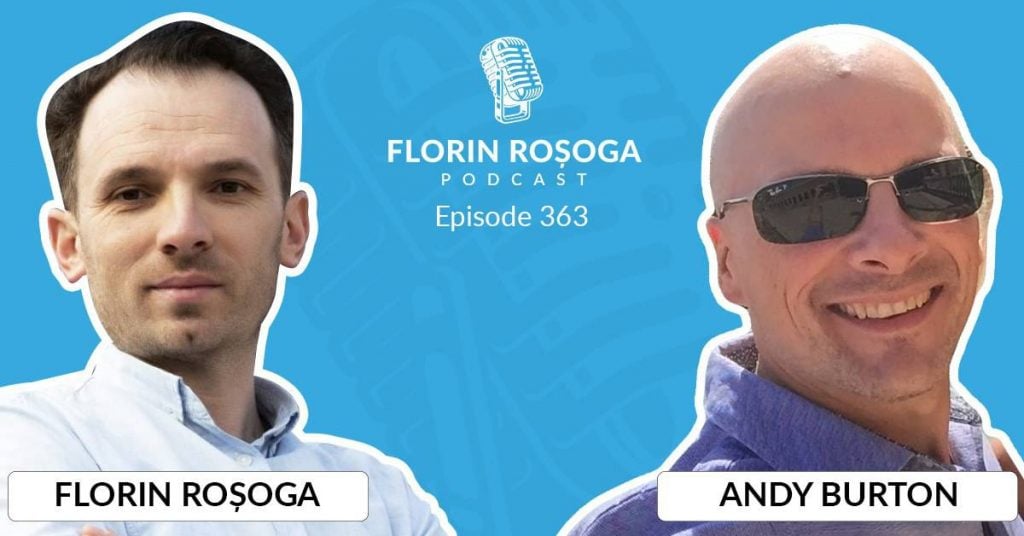 Resurse & linkuri podcast
Minimalism
MVP
Lean Startup
Gratitude
---
Partener podcast

Podcastul Antreprenori care Inspiră este realizat cu susținerea partenerului nostru termene.ro. Aici găsești informații oficiale despre toate firmele din România, de la date de contact până la numele asociaților, cifră de afaceri, profit, datorii și multe altele. Este de ajutor și la prospectarea pieței, atunci când cauți noi clienți, prin cele 50 de filtre pe care le poți folosi ca să restrângi eficient selecția.
Abonează-te