Michiel Bloemendaal lives in Netherlands and helps organizations to challenge their status quo these days. Organizations are seeing their environment changing and they want to stay relevant in their world.
To stay relevant they have to understand their complex surroundings, figure out the real problem and when that is clear they have to solve it by creating matching solutions.
With STUDIO.WHY Michiel provides organizations with experiences, training and culture programs in order to create their own culture of innovation. This happens with insightful moments and impactful little steps.
We talked about:
empathy in business: what is and why it's important?
how can empathy improve business and personal lifes?
Design Thinking: the bridge between business and empathy,
The Innovation Method process,
empathy in business in a human method approach.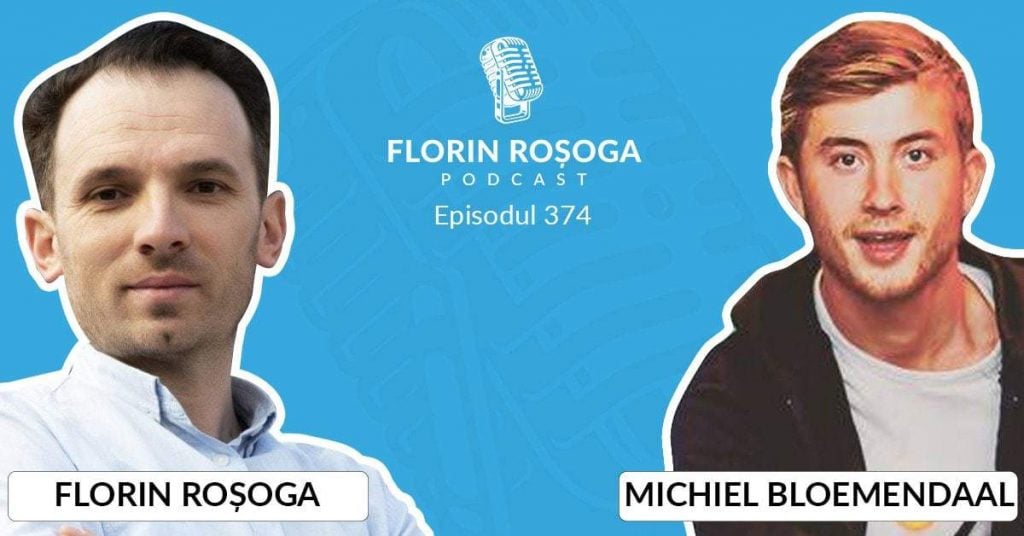 Resurse & linkuri podcast
---
Parteneri podcast

Podcastul este realizat cu susținerea termene.ro - găsești informații oficiale despre firmele din România de la date de contact până la cifră de afaceri, profit și multe altele. De ajutor și la prospectarea pieței atunci când cauți noi clienți.