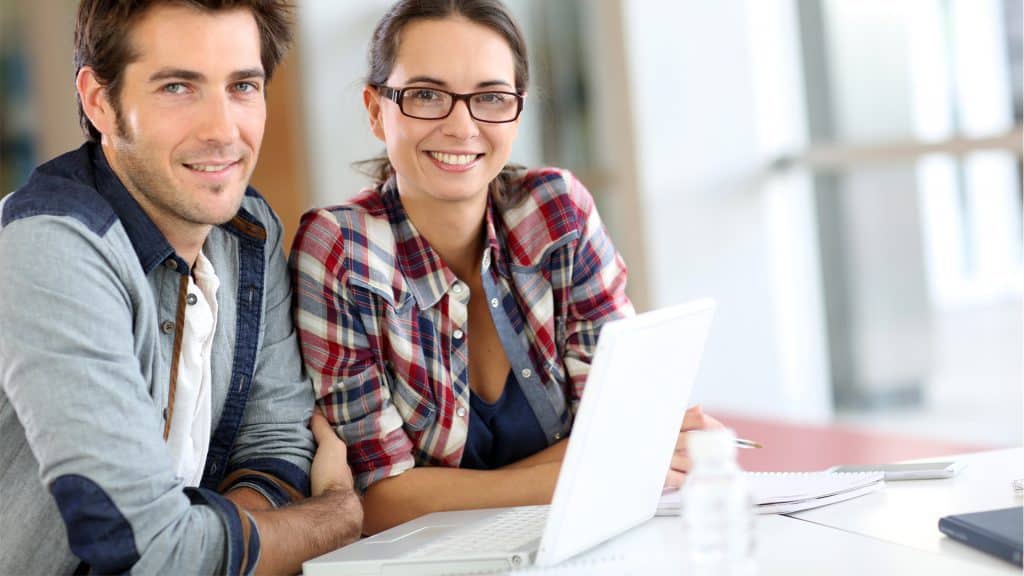 Whether you're new to writing or have been doing it for years, connecting with the right people is the most important step in finding success. If you write about technology, your online audience can be anyone who uses technology products and services. If you write about parenting, your audience will likely include parents of children of all ages.
The more specific you are about what types of readers you want to attract, the easier it will be for this group to find your articles on social media and organic searches.
Here are 12 ways to identify who your target audience is and how to connect with them—so that when they do show up in big numbers, they'll turn into loyal followers because what you write speaks directly to them.
1. Define your writing niche
The first step in finding your target audience is to define your writing niche. Writing a book or blog post about business may have a different tone and speak to a different audience than one about technology. Knowing what your niche is will help you focus on producing online content that people are interested in.
2. Identify your primary target audience
As an example, if your blog or books are about marketing—the marketing industry would be your primary target audience. Another might be small business owners who want to grow their customer base through marketing channels.
3. Research your competitors' primary target audiences
Find out which types of people read articles that are similar or related to yours. Use online resources to check how the keywords or phrases that your competitors use in their headlines perform. Try to get information about the top performing topics for each competitor ranked by social media shares.
4. Write headlines that address your target audience's needs
Remember, your headlines should promise solutions. Figure out how to take advantage of competitors' traffic by solving problems for their target audience. You can even do research on which types of issues are most popular with their fans, followers, and customers, and address them in your headlines.
5. Make your content better than your competitors'
Once you've figured out who is reading articles related to yours, think about what makes your content better than or different from another blog post? Is it the case study that backs up the information you're sharing? Do you provide one-on-one consulting services that can help get results? Think about what sets the content you post apart from the crowd and use it to your advantage.
6. Do your own homework
Whether you're looking for ways to boost your blog traffic or simply trying to get ahead, doing research will always help. Why not read some articles about which types of headlines are most effective? If you need more ideas, search for online resources or courses on how to grow your online audience. Keep track of what you've done and use those results as a base for future posts.
7. Integrate social media into your content strategy
Don't underestimate the power of social media as a marketing tool. Make sure each post gives readers an incentive to share on their networks by including hashtags or asking questions. You can also let them know how they can follow you, which is especially helpful if you have different types of content like videos, podcasts, and blog posts that they'll want to check out later.
Once people realize there's something in it for them, you'll start seeing increased social (and traffic).
8. Use custom sharing buttons
For every post you write, consider including sharing buttons for each social network readers are likely to share on. The goal is to make it easy for people to share your posts by letting them do so without ever leaving the page.
If they can avoid having to go through the hassle of logging in and copying-and-pasting a link, they're more likely to spread your work. Plus, this will give you valuable insight into which networks are drawing in new traffic when compared with Google Analytics.
9. Perform keyword research
If you don't know where something is, how can you get there? This applies to search engines like Google, who use keywords as the drivers for their search engines. The more popular a keyword is, the more valuable it is to you as an author.
The top keywords are likely to appear on your competitors' pages as well, so the more you know about your keywords and how people are searching for them, the better you can optimize your content and increase traffic to your site.
10. Schedule out your articles for republishing
People tend to think that once something has been published online it's set in stone, but it's not so. The internet moves fast, and if there isn't new material being added people will quickly lose interest and move on to the next thing.
So you'll want to take this into consideration when planning out which articles you're going to republish and how often they'll be updated. If your site is all about cooking, for example, you might choose one article a month that hasn't been getting much attention and freshen it up with new information or photographs.
11. Use internal linking strategies
When writing an article, remember to link back to other relevant content within your own site. This is called internal linking, and it's another great way to make sure people can navigate around your website easily, as well as spread the word about different pages of your site.
When linking to other content on your website, use keywords in the link text so search engines like Google know what that page is about. You should also keep links to other pages at least somewhat balanced between various internal pages, rather than dedicating 80 percent of links to just one page. This helps search engines understand how different pages are related to each other.
Be sure you aren't creating duplicate content, as that can damage your rankings in the search engine results pages (SERPs). Run all new content through a plagiarism scan to ensure you haven't unintentionally copied something you or another writer has already written.
12. Create a related resource page
If you're publishing articles on a regular basis, make sure every piece of good content gets its own blog post or article—not all of them need to be published on the front page. One great way to make an old piece relevant again is to create a blog post summarizing it and attach it as a "related resource" somewhere at the bottom of your blog post.
Ending note
No matter what industry or niche your business is in, you have a potential audience for your content. These are just some of the ways you can identify and connect with that audience online.
As much as you want to find readers, many of them want to find you, so follow these steps to make it as easy as possible for them to discover your content, start reading it, and start sharing it. This will grow your audience and in turn grow your business.